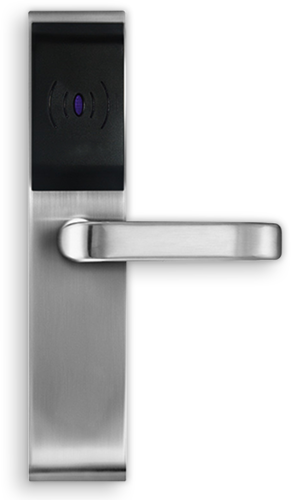 Product Description
The KPar Rokku Smart Lock lets you open the door with your smartphone. It is a Bluetooth enabled lock with a Wi-Fi dongle provision allowing you to lock or unlock doors from anywhere in the world. It will allow you to secure your home so that only authorized people are allowed access to the lock.
Product Description
Can be locked and unlocked via app only by authorized users.
Works with manual keys.
Has a rechargeable battery life of up to 1000 toggles.
Works with wooden doors, metal doors, security systems.
Get in touch with us